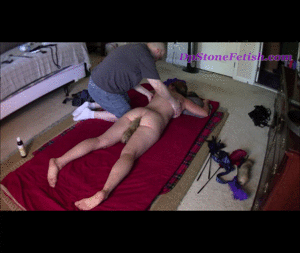 12:22 video
Ivy Secret A Lazy Day (Pt6)

Ivy, Really did enjoy the massaging time, and as I was getting to the end of the time she had a feeling that on her next visit I wasn't going to be as nice. No why would she think that?
Ivy, was allowed another experience with the Hitachi time.
This set features Redhead, Fetish, Fingernails, Sensation Play, Cold Sensations, Silk Bondage, Ties, Light pubic hair, Grape Seed Oil Massage, Sensual Massage, Tattoos, and Sensual Domination.