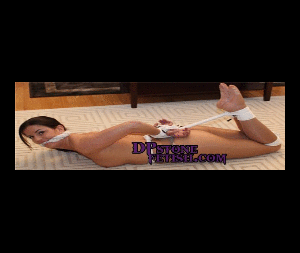 10:31 video
Ivy Secret A Lazy Day (Pt5)

Ivy, now had the Anal tail snug in her bottom, as she was feeling the next round of the Sensual Massaging time, this is a very good set to wind the day down with, especially after the Escape Challenge, and the Hitachi time.
Ivy, was still aware of her feet, especially when I got near the soles.
This set features Redhead, Fetish, Fingernails, Sensation Play, Cold Sensations, Silk Bondage, Ties, Light Pubic Hair, Grape Seed Oil Massage, Sensual Massage, Tattoos, and Sensual Domination.