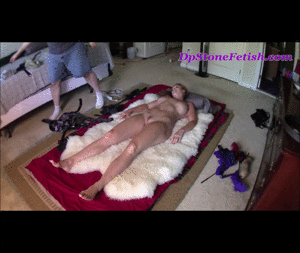 11:36 video
Ivy Secret A Lazy Day (Pt4)

Ivy, had been able to work herself free of the Escape Challenge, and she was indeed feeling herself worn out pretty much at the end of her day. When I suggested Hitachi she smiled and was willing to endure through the intense Orgasms that were going to be coming ahead of herself.
When I started using the Hitachi, Ivy, instantly became more aware of the area around herself, as before I started using the Hitachi, I first inserted another anal plug.
This set features Redhead, Fetish, Fingernails, Sensation Play, Cold Sensations, Silk Bondage, Ties, Light pubic hair, Grape Seed Oil Massage, Sensual Massage, Tattoos, and Sensual Domination.