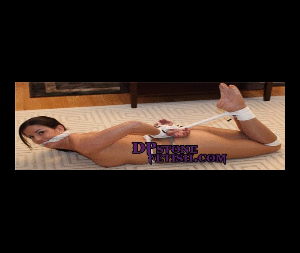 12 photos; 10:33 video
Ivy Secret - A Lazy Day

Ivy, was already into her second day at the Studio, and she was already feeling quite relaxed after the candle wax experiment which really didn't go so well for her. In the end I decided to keep things a little more lazy hazy, along with the Sensation Play, which seemed to work for her so well.
Ivy, was introduced to a new item the Badger tail Brush, during her Sensation Time, and she seemed to be quite happy with this addition.
This set features Redhead, Fetish, Fingernails, Sensation Play, Cold Sensations, Grape Seed Oil Massage, Sensual Massage, Tattoos, and Sensual Domination.