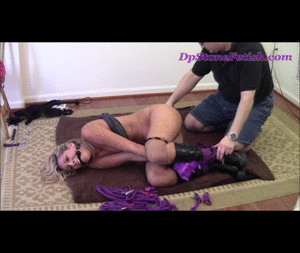 16:50 video
(FTA) Broken Domme Series Chap1(Pt5) - Mistress Nikki Brooks
This was a set that was shot back in 2015, with Nikki Brooks, the number one model for Stone Fetish, at that time, and she still is to this point. She hadn't been back to Stone Fetish for quite awhile, and even then as now if she's away from Stone Fetish she truly looses her ability to handle heavy Sensations, which in this case varied from Hand Spanking, Cropping, to Feathers which were just starting to be used at that time at Stone Fetish.
This set was the First of the new Series the Broken Domme Series, and of course whom better to kick off a new series/set at Stone Fetish than Mistress Nikki Brooks.
Make sure to check out the original set, http://dpstonefetish.com/x-new/new-set.php?setid=52106&user=dpstonefetish#.XYFH8OTsZPY
This set features, Lingerie, Blondes, Pantyhose, Black Knee High Boots, Fetish Clothing, Elbow Length Gloves, Long Black Dress, Clothing Destruction, Topless Bondage, Rope Bondage, Bottom, Bondage, Cold Sensations, Posture Training, Metallic Pinwheels, Nudity, Hand Spanking, Flogger/Flogging, Slapper Crop, and Sensual Domination.