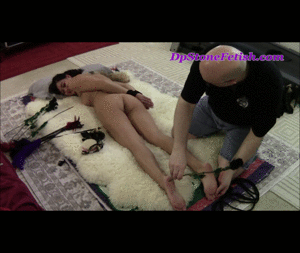 11:12 video
Unique, was now on her belly, with her wrists bound behind her back, and she was enduring some of the many Sensation Play items that are available here at Stone Fetish studio. When I went close to her buttocks she made a playful groan, and sigh.
When I moved Unique to her side, she was trying to help out when it came time for the hogtie, and she was even providing some excellent suggestions.
I figured with Unique, that I would be needing to make sure that the upcoming Hogtie was indeed tight enough to keep her held into a solid position for her upcoming Challenge.