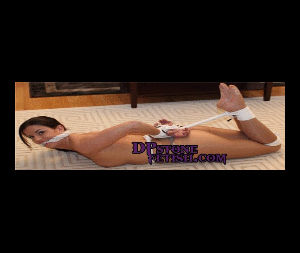 11:45 video
Lucy, was started off with this set, with the Micro Foam tape across her lips, of course the Stone Charm about her neck, and the Metallic Pinwheel running all over limbs.
Lucy, was also wearing the Black Leather Boots, that have become a favorite item, and when the Hitachi was used again in the Standing Arms Over Head position. It wasn't taking long for the effects to be felt.
It was finally time to use some Hand Spankings, along with the Light Flogger to bring Lucy to a position in which she wanted to be laying down, and resting her shaking legs.