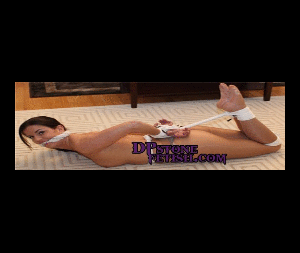 11:23 video
Lucy, was back at the Stone Fetish Studio, and she was wearing a new outfit. I hadn't really given her much direction on what to wear beneath the outfit, and as always she found a way to surprise me. When I started her off with the harder side of things, in a twist she also choose a new favorite item to be used upon her bottom.
Also it had been many years since I did a Standing Orgasm set with Lucy, and I thought this would be a very good time to attempt it once more. As often is the case there had to be some softer and harder sensations mixed into things before I could simply move onto the rewarding time.
In the end another use was found for the Lighter Stone Fetish Flogger, as Lucy was tasked with hanging onto the first one ever used on her, while I started using the newer Flogger upon her thighs.