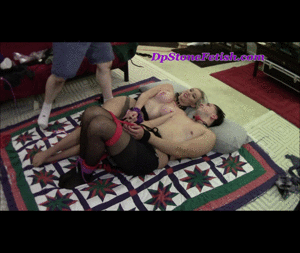 10:47 video
Kelly and Richard, were complaining about the next Escape Challenge, and I wanted to make sure that the bind was indeed a challenge. They again showed their negotation skills, and they instantly went to work on their own bnids even though they found themselves bound together.
I think that Stone Fetish, finally came up with a bind that could hold them both. Zoey quickly learned that she could use her teeth on the binds just as Mistress Kelly Moore would do, while Richard just pretty much made sure that she was free.
Again seeing them both working together as a team was indeed impressive.