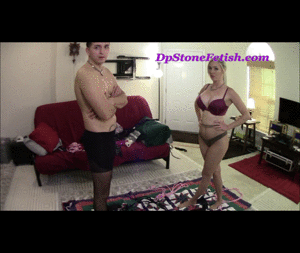 11:03 video
Richard, and Zoey completed the escape challenge but Zoey had technically came in last as she left the cleave gag. So this a chance to see how well Richard, could do a bind on Zoey, as I showed him what would be expected. I started with an ankle bind for Zoey, while Richard was being tasked with watching the bind, and what his binds should have looked like.
Both Richard and Zoey were equally aware that the upcoming bind on Zoey had to be right or they would be switching places.
Very soon both Richard and Zoey would be bound together.