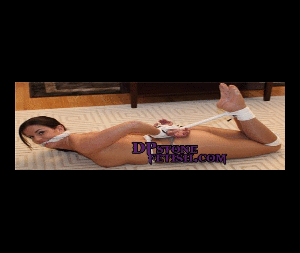 11:09 video
Well nothing brings a couple together like being put together in bondage, as Richard was already tied up, and now it was the turn of Zoey. Instead of using the Micro Foam on Zoey, I used the cloth cleave gag, making sure that there was something a little different between the pair of them. So it was time to start the first Escape Challenge.
It was indeed impressive watching them working together, Zoey and Richard were working together at all times, as they were eager to perform the Escape Challenge, while I did remind them that there is no falling during an Escape Challenge.
They were both really good about listening and keeping to all the rules. Zoey and Richard, were both trying to play fair, and Zoey was indeed thinking that I might have bent the rules towards Richard. So when it came time for the next challenge I came up with a new idea for them both.