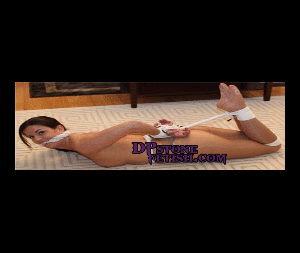 11:17 video
Kelly, was still laying face down, and completely at ease now. The Grape Seed Oil, was indeed soaking into all parts of her body, and she was just letting the Massaging time take a hold of her. No more cares or worries, other than the master bathtub being prepared as she was expecting.
During the Sensual Massage time, Kelly reminded me of another fun fact, as I was working my hands over her bottom and legs. It was quite revealing.
Though Kelly, was expecting some rougher treatments when I brought back out the pair of Floggers, she was indeed surprised when I used them in the Washing Machine fashion along her back, and let the ends of the floggers absorb some of the oil that had collected upon her legs, and bottom.