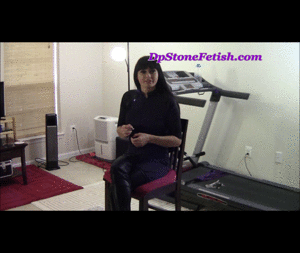 10 photos; 11:40 video
It's always a pleasure introducing a new model to the Stone Fetish Studio, in this case LilMizz Unique, here known as Unique, and she was started off in a black catsuit along with a pair of gloves. She was told that she was going to be more submissive for this shooting time. She shook her head, letting me know that it would take some doing to bring out her submissive side.
I also started Unique, off with some feather Tciklers, letting her experience some Sensation Play, which she hadn't had much of any experiences with, so this is always good to see how a new model reacts to the overall sensation time that's upcoming.
The feathers were having an effect, as she was settling into the Studio, Unique was indeed awaiting what might be coming next,..