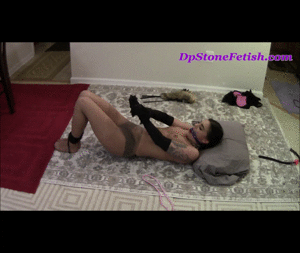 11:54 video
Lucy, was provided the rules for the upcoming Escape Challenge, and as I've come to expect she was eager at getting the challenge started. This was a unique challenge, as I was making sure that she would have to use a great deal of energy to complete the task. She was indeed giving things her all.
This was one of the fist times, in all of our previous times together that Lucy, was using the Hitachi, while she was still feeling some of the ropes about her ankles, along with her wrists.
Lucy, was feeling the device moved all over her body, as I focused on her breasts and nipples, and then even gave her panties a rough tug.