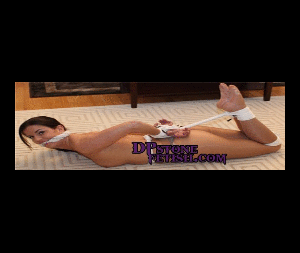 10:51 video
Lucy, I think at this point was happy to admit that she only held the title of the lead Stone Fetish Submissive, as many of the other models, are Dommes, she alone was in the position of being the lead of the subs. A title she was happy to hold whenever she returned to the Studio.
I was using the dual feather ticklers upon her body, which again had her closing her eyes, before I added one more set of ropes, along with another round of foot torments.
After the failure of the prior challenge, I decided to give Lucy, another challenge, for her to endureto determine if she was going to be allowed the chance to use the wireless Hitachi, or a long afternoon of bondage.