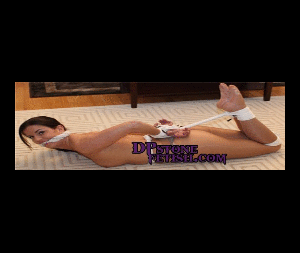 15 photos; 11:24 video
When Lucy, was given the choice of whether or not to keep her catsuit and gloves on she instantly said that she wanted to remove them, and then she changed her mind once more. It was fun to watch her starting to change her mind once more until she finally decided to remove her catsuit and gloves.
Lucy, was indeed more of a fan of the flogger, as she was given more choices, she always went back to the flogger her favorite item in the Stone Fetish Toy Chest.
As Lucy, was returned to the floor, she was now given a chance to enjoy some of the softer side of things.