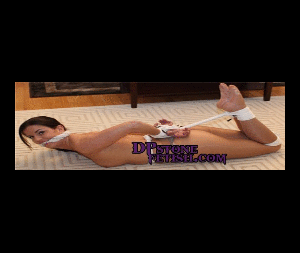 10:47 video
Lucy, was indeed into a state which saw her once more entering that sub space zone that she enjoys when she comes to the Studio, and as I added more rope I also used the ends of the ropes to stimulate her even more so.
Though Lucy, loves being put through her session times, she seems to really find herself most relaxed when she is being tied up, and doesn't have to think about anything other than the next rope that is being placed upon her limbs.
When I added the Silicon Bit gag, Lucy, started instantly gnawing on the gag, as she was trying to determine the best method to employ as she was going to be working through the upcoming escape challenge.