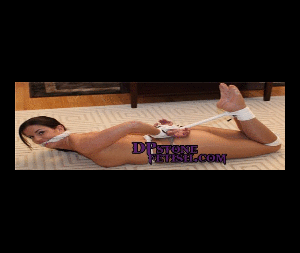 10:38 video
It was time to start testing Lucy's resolve as I was working the riding crop over her feet, mainly focusing on the heel of her foot, while on her other foot I was focusing on the soles. I next asked her to lay down, as I once more did a test hand spanking, against the crop, and of course the crop won out the day.
But it was when the flogger was used, that Lucy, had no further illusions, about her being a domme, instead she was very happy to once more show that she was the lead submissive at Stone Fetish.
Along with the flogger, crop, and other tools. It was time to see how well Lucy, could handle some rope bondage, of course it was another round of toying with her feet which brought out more rope for her ankles.