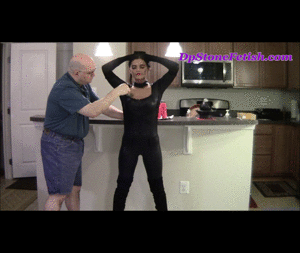 11:29 video
Lucy, is more of a fan of the tools of the studio, while she appreciated a Hand Spanking, she truly was happier with the flogger or the crop being used instead, and when it came to the sensations it was always the feather ticklers that brought out her happy side.
To highlight that point, when I used the slapper crop upon her breasts, she instantly choose the crop over my hand, and of course she usually wins out when it comes to those choices. This same choice was made when it came to the flogger versus my hand as well.
As the set continued I realized that I would also need to add the power dampener, which is used to stifle those super heroine powers she has, as everyone here knows Lucy is also the SSH heroine Spellgirl, so I added that along with the Stone Fetish Charm.