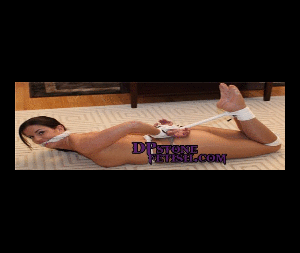 6 photos; 11:49 video
When Lucy, arrived at the Studio, she was trying to show that she could be just as powerful as the other Stone Fetish Mistress's were, she was telling me that she was able to handle herself as both a domme, and didn't think that she would revert to her submissive side.
The flogger is always a good way to start with Lucy, because she truly loves how the flogger, sounds and feels upon her bottom. While she isn't able to take the flogger on her back as well as say Mistress Claire Irons, Lucy does indeed like when the flogger is used on different parts of her body.
As Lucy, was being put through the set, she became quiet, which is usually a sign that she's starting to enter into her sub space zone. We shall see indeed if that truly happened to her once more.