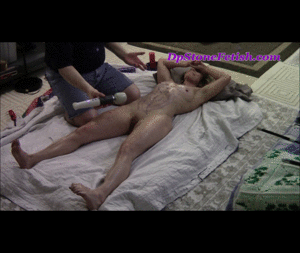 10:34 video
Mistress Claire, endured another round of the Candle Wax, as the wireless Hitachi was using up a great deal of her focuses, the term Edger did indeed come out once more, as Mr. Edger made sure that she was kept pointing her toes, and awaiting that final release.
Mistress Claire, was also introduced to another set of candles, these were part of a newer batch, and thus she was going to be vetting them for other models that were coming to the Studio.
After having waxed Mistress Claire's breasts, thighs, and legs it was time to start preparing her back legs along with her feet for another round of waxing time.