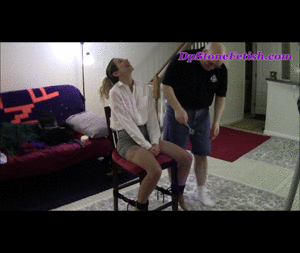 11:24 video
Garnet, was now slowly being tied into the chair, as I finished binding both of her ankles to the chair, it was interesting to see how often, she was trying to see behind herself, as I was trying to bring up items, but she was indeed ready for almost anything that was coming her way.
Garnet, was given an Escape Challenge next, and again as I found out with the other Stone Fetish models she was happy to start gnawing on the ropes to make her escape more complete.
Even my distractions while she was working on the Challenge, had no effects, as she knew that free time was upcoming, she wasn't going to be held up from her task.
This set features, Blond, Pantyhose, Secretary Fetish, Fetish Clothing, Sensation Play, High Heels, Rope Bondage, Stripping, Escape Challenge, Tickling, Bondage, and Sensual Domination.