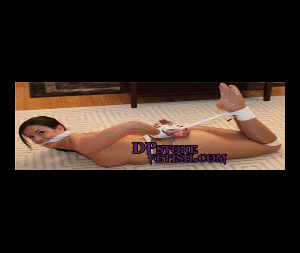 10:12 video
Nikki, was now instructed to lay on her belly, as she instantly knew that this was meaning one of only two things, that she was going to be getting her back teased, and of course the application of the Grape Seed Oil. Which meant that candle wax wasn't far behind.
With Nikki, on her belly, and her bra already loose. I asked her if she was ready for the application of the Oil. She quickly stripped off her panties, at the same time having a feather Tickler accessing an area that she wasn't really expecting.
I started applying the Grape Seed Oil, and Nikki became quite quiet. As she again felt that candle wax had to be coming up soon.
This set features, Blond, Lingerie, Tickling, Sensation Play, Grape Seed Oil, Latex Gloves, Fingernails, Groping, Fondling, Silk Ties, Tanned Skin, Nudity, Stripping, Buttocks, Feet, Underarms, and Sensual Domination.