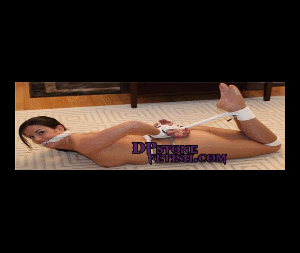 11:12 video
Nikki, is always one to crave the tickling, and or sensation times. In this case it didn't take much for her to strip herself down to just her lingerie, as she lay on her back, as I started using my fingernails as sensation items, and in the end this had the desired effects of causing her to move all about.
Soon, Nikki, was covered in feathers, as I was using all the softer items for her sensation time. When I next started teasing her feet, especially the soles of her feet she was thrashing about and even let out a surprising sound. As I worked my hands up towards her thighs, and waist she was indeed getting herself totally lost in the Tickling Sensations.
In this set I also found a use for the heaviest of the Stone Fetish Floggers. Nikki, was indeed happy with Tickle time.
This set features, Blond, Lingerie, Tickling, Sensation Play, Fingernails, Groping, Fondling, Silk Ties, Tanned Skin, Underarms, and Sensual Domination.