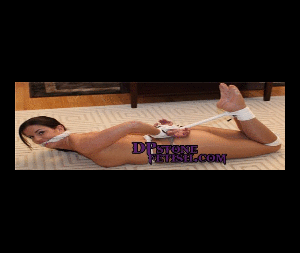 11:02 video
Lucy Lane Is She a Mistress (Pt2)
Lucy, was truly moving in a new rhythm, once I started with the hand spanking, and continuing along with the body brush. I noticed that she was indeed dry at a few points, that rough weather can play havoc with a Mistress, so I started applying some oil to make her much more soft and smooth.
Before Lucy, was moved into a new position, on the floor, she had an Escape Challenge before herself, and she quickly started gnawing on the Pink Ropes. She soon was discarding the Red body suit, along with most of her torn pantyhose, they for the most part were of little uses, as she quickly stripped out of her clothing and hose, and soon she was just wearing her black leather boots.
This set features, Rope Bondage, Brunette, Fetish Clothing, Pantyhose, Tattoos, Stone Fetish Charm, Sensation Play, Underarms, Fingernails, Metallic Pinwheels, Body Oil, Massage, Micro Foam Tape, Groping, Fondling, Flogging, Sensual Domination, Struggling, and Feather Ticklers.