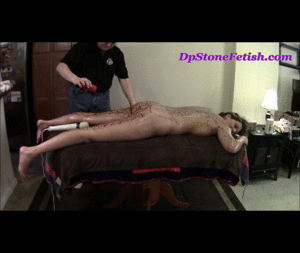 21 photos; 10:03 video
Nikki Brooks - Behind the Scenes
Though I don't normally shoot much behind the scenes type content, in this case Nikki, was truly getting herself worked up, from the amount of Candle Wax that had been applied, and to the Hitachi that had been running almost entirely during this set. When I finally moved the Hitachi aside, and started working on her feet. All she seemed able to do was to release several playful oh's and ummn's.
After the particularly heavy Waxing set, along with the Hitachi time, there was a great deal of clean up and in this case Nikki, seemed quite happy with the amount of time needed to fully clean her up.
I hope you enjoy this little behind the scenes glimpse.
This set features, Lingerie, Blondes, Sensation Play, Sensation Items, Badger Tail Brush, Underarms, Earlobes, Shaved Armpits, Fingernails, Nudity, Sensual Massage, Metallic Pinwheels, Foot Massage, Foot Play, Tanned, Groping, Fondling, Candle Wax, Intense Erotic Orgasm, and Domination.