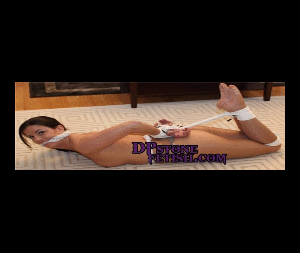 10:51 video
Nikki Brooks - It's Time for Wax(Pt1)
Nikki, was asking that her entire back be covered with the Candle Wax, this was indeed the first time that she was getting such a huge amount of Waxing coverage. As she mentioned several times during the shooting time, that she loves when the Wax gets peeled off, as it acts like a second skin to her, and she just enjoys the sensations caused by the spatula that is being ran across her body. Which is of course already stimulated from the Wax.
Between the Hitachi, and the Wax she was just cooing out loudly. When I turned the Hitachi off, she thought that was mean, but I quickly made things up for her by streaming out a long melted wax stream along her lower back just above her buttocks.
Once more the Hitachi was turned on, especially when I got near Nikki's feet. Cannot pass up a chance to simply let her "be" in the moment. As I found out each time, whenever I shut off the Hitachi, I would release a large stream of Candle Wax and everything was all good.
This set features, Lingerie, Blondes, Sensation Play, Sensation Items, Badger Tail Brush, Underarms, Earlobes, Shaved Armpits, Fingernails, Nudity, Sensual Massage, Metallic Pinwheels, Foot Massage, Foot Play, Tanned, Groping, Fondling, Candle Wax, Intense Erotic Orgasm, and Domination.