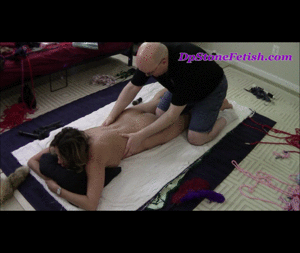 11:03 video
Nikki Brooks - A lot of Purple(Pt3)
Nikki, was truly, aware, that something was indeed coming her way, as she was indeed monitoring my movements behind her, and she was indeed stunned when I used both Fingernails along with the Badger Tail Brush.
Nikki, was also aware that her feet are very much sensitive, and in this set I also made sure to tease tempt her feet while keeping her in a relaxed state.
This set features, Lingerie, Blondes, Sensation Play, Sensation Items, Badger Tail Brush, Underarms, Earlobes, Shaved Armpits, Fingernails, Nudity, Sensual Massage, Foot Massage, Foot Play, Tanned, Groping, Fondling, Bejeweled Belly Button, Rose Feather Ticklers, and Domination.