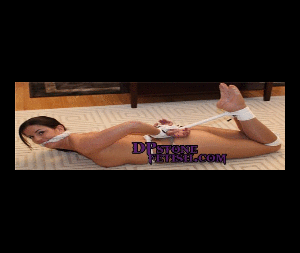 11:35 video
Nikki Brooks - A lot of Purple(and Pink)(Pt2)
Nikki, was nude from the waist down, as I was preparing to use the Hitachi, in a new way with her, in this case using the ends of the Flogger were still laid across her pubic area, and I was using the new Wireless Hitachi. Letting her experience all the new settings on that device, it was indeed an improvement over the older Hitachi, as the speeds were truly not the only thing that she found enticing. I also earned the first new name Mr. Edger.
After the Hitachi time, Nikki was rolled onto her belly, as I started giving her legs a session of Deep Tissue Massage, another first with Stone Fetish.
This set features, Lingerie, Blondes, Sensation Play, Sensation Items, Badger Tail Brush, Underarms, Earlobes, Shaved Armpits, Fingernails, Nudity, Sensual Massage, Tanned, Orgasm Denial, Orgasm Control, Intense Erotic Orgasm, Groping, Fondling, Bejeweled Belly Button, Badger Tail Brush, Rose Feather Ticklers, and Domination.