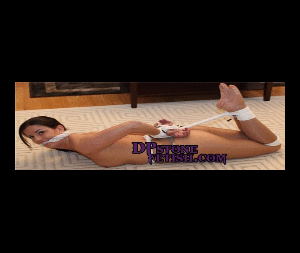 10:28 video
Nikki Brooks - A lot of Purple
Nikki, was lounging on her back, after a set that unfortunately didn't really work out that well, so we just moved back to the things that really do work for her, and of course that meant plenty of Sensation Play, on her nearly nude body, as she was dressed in her Purple Lingerie, and was enjoying the way that the Feathers were working over her tanned flesh.
Nikki, has also moved past some of the bondage aspects of Stone Fetish, which is indeed alright when you can add in the Sensation Time, along with the fact that nearly every part of her body is sensitive to the feathers, along with her goose bumps which seem to truly have a life of their own. My fingernails did indeed make a path down her thighs, as she was grinning, and dealing with the all the sensations that were overcoming her. I especially liked playing with her earlobes, and underarms.
When I brought out the Silk Ties, now that was a shriek to be heard coming from Nikki.
This set features, Lingerie, Blondes, Sensation Play, Sensation Items, Badger Tail Brush, Underarms, Earlobes, Shaved Armpits, Fingernails, Bejeweled Belly Button, Rose Feather Ticklers, and Domination.