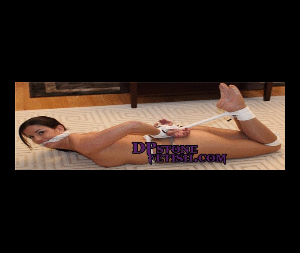 11:26 video
Nikki Brooks - Gets herself Waxed Heated(Pt1)
Nikki, was able to talk me into another round of Candle Waxing, as I was placing the Purple Wax, this time from one of the newer candles atop that of the already cooling, and peeling Blue Wax. Nikki mentioned that she really loves, when the wax is peeled off her body, like a Latex removal session so I was going to be making sure that there was enough wax to peel that she would have that Sensation once more.
I was letting Nikki, know when the Streams were coming, and she seemed very receptive to the idea of enduring that Waxing Sensation now known as Streaming.
After Nikki, had been coated with a layer of Purple and Blue it was time to once more Edge her with the Hitachi bringing her closer to an Intense Erotic Orgasm but then backing her away before that time. Of course there was not too much longer before she really released all her pent up emotions from the Waxing and Massaging time.
A Little behind the scene time was given in this set as well. As I brought out the Whipped Cream, and instantly Nikki began to wonder, Whipped Cream before dinner. When I creamed her legs, she instantly let out several playful shrieks. Wet and Messy time, took her a little by surprise, but she was looking forward to the next round of Candle Wax.
This set features, Lingerie, Blondes, Candle Wax, Sensation Play, Sensation Items, Badger Tail Brush, Underarms, Earlobes, Shaved Armpits, Fingernails, Bejeweled Belly Button, Rose Feather Ticklers, Sensual Massage, Nudity, Edging, Wet and Messy, Whipped Cream, Intense Erotic Orgasm, Orgasm Denial, Orgasm Control, Submissive Training Positions, and Domination.