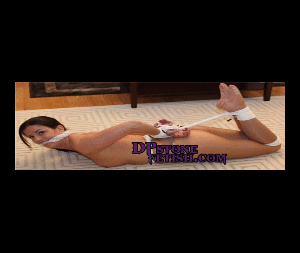 18 photos; 13:41 video
Lucy Lane - Erotic Sensation Time (The End)
Lucy, was very eager to have the crotch rope removed, so that she could enjoy the Hitachi without any impediments, and soon I was to find out that it might have been a mistake to remove the crotch rope.
Lucy, soon started squirting all over the Sheepskin Rug, oh what a delight. In the end I allowed her to control the Hitachi, while I was using the Light Stone Flogger upon her breasts, and she was soon lost in her own spams.
I also tried another new position with Lucy, in which she was up on all fours, this was indeed something that we might have done in the past, but she seemed to certainly remember.
This set features, Pantyhose, Fetish Clothing, Brunette Hair, Pantyhose, Training Collar, Topless, Nudity, Sheepskin Rug, Tickling, Underarms, Tattoos, Pink Silicon Gag, Cold Sensations, Intense Erotic Orgasm, Edging, Hairy Pussy, Groping, Rope Bondage, Fondling, Stone Charm, Domination, and Sensual Domination.