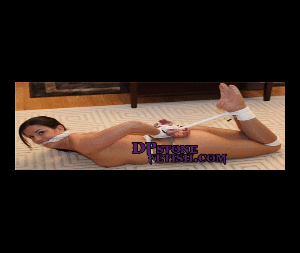 11:50 video
(FTA) Ashlynn Taylor - Long Term Bind(Pt9)

This was from a set that was shot a few years back, and features a lovely young model Ashlynn Taylor. She was just coming into fetish/bondage content at that time, and she was very much taking to this form of shooting.

Ashlynn, was soon stripped of her fetish clothing, other than her black opera gloves, which she very much enjoyed, as I started adding another layer of ropes, but not before I was using them as further sensation play items.

This set features, rope bondage, fetish, fetish clothing, nudity, brunette hair, long hair, buttocks, feet sensations, tanned body, light tickling, pantyhose gag, cleave gag, tattoos, nylon bondage, groping, fondling, manhandling, fingernails, hairy pussy, bondage, and domination.